[8] Final Fantasy XIII (Hope x4, Sazh x4)
[4] Final Fantasy VII: Advent Children
[1] Banner (FFXIII's Lightning)


Total Icon Count: 12




Teasers:







[x] Comments are great, crediting is better (so people know where you're getting your icons from!)
[x] Use either
redhoundstooth or
redpaisley for the credits
[x] No hotlinking
[x] Enjoy!




001

002

003

004
005

006

007
008

009

010
011

012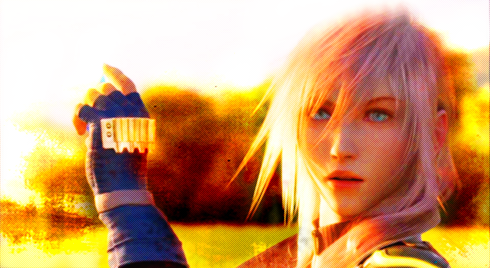 Use the banner for your profile or a layout header. Whatever. Just link back to
redhoundstooth or
redpaisley somewhere.

Okay I lied I actually made another Lightning banner but it's fugly as hayll.. If you WANT to use it (I'd be surprised lol) then same rules apply. Credit me somewhere.



Wanted to include this batch with the other icons I plan to make, since I usually pitch together big giant Mass Effect icon batches with other fandoms just to have large posts but whatever. I want to do more FF icons though lol. Been so busy with my new sexy Xbox 360 Slim and Bamboo Pen tablet ♥ plus I've been working on Mass Effect fics that I've been wanting to post. Always need a graphic break once in a while! :)

Enjoy!